South Carolina Hall Of Fame: Stanley Donen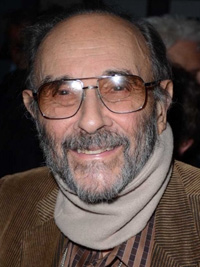 Born-(Died): 1924-
Profession: Director, Producer, Choreographer
Inducted: 2017
Stanley Donen is an American film director and choreographer who has been hailed as "the King of Hollywood musicals." His most famous work is Singin' In The Rain (1952) which he co-directed with Gene Kelly.

Born in Columbia, South Carolina in 1924, Donen began dancing as a child. Making his Broadway debut at 16 in the chorus of Pal Joey, he soon began collaborating with the show's star, Gene Kelly, assisting with the choreography for the show Best Foot Forward in 1941.

Mr. Donen worked with many legendary Hollywood stars including Gene Kelly, Frank Sinatra, Fred Astaire, Donald O'Connor, Audrey Hepburn, Cary Grant, Ingrid Bergman, Deborah Kerr, Doris Day, Yul Brynner, Mitzi Gaynor, Noel Coward, Walter Matthau, James Coburn, Dudley Moore, Michael Caine, and Demi Moore.

His film credits as a director, producer or choreographer are filled with memorable music and dance numbers, and include the following.

Best Foot Forward (1943), Kelly's Cover Girl (1944), Anchors Aweigh (1945), Big Way (1947), Take Me Out to the Ballgame (1949), On the Town (1949), Royal Wedding (1951), Singin' in the Rain (1952), Love Is Better Than Ever (1952), Give a Girl a Break (1953), Seven Brides for Seven Brothers (1954), Always Fair Weather (1955), The Pajama Game (1957), Funny Face (1957), Damn Yankees (1958), Indiscreet (1958), Surprise Package (1960), The Grass is Greener (1961), Charade (1963), Two for the Road (1967), Bedazzled (1968), The Little Prince (1974), Movie Movie (1978), Blame It on Rio (1984).

Mr. Donen was nominated for five Directors Guild of America Awards. He produced the 58th Academy Awards ceremony in 1986. In 1998 he received an honorary Academy Award "in appreciation of a body of work marked by grace, elegance, wit, and visual innovation."