South Carolina Hall Of Fame: David Drake, "Dave the Potter"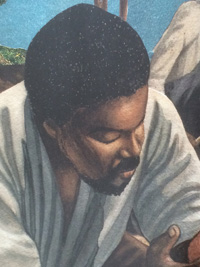 Born-(Died): c.1801 - c.1870s
Profession: Potter, American Aritsan
Inducted: 2016
David Drake, also known as "Dave the Potter," was an enslaved African American potter from the Edgefield District who signed many of his utilitarian jugs and jars "Dave." He produced over 100 signed alkaline-glazed stoneware jugs from the 1820s to the 1860s.

He is now recognized not only for the creation of magnificent stoneware objects but for his literacy, even inscribing poetry on some of his pots at a time when it was against the law for a slave to read and write. His pieces are on display in some of the finest national museums, including the Smithsonian Institution's on-line exhibition, Treasures of American History.

Photograph by Gordon Brown and Jill Beute Koverman. Courtesy of McKissick Museum, University of South Carolina.