South Carolina Hall Of Fame: William "Singing Billy" Walker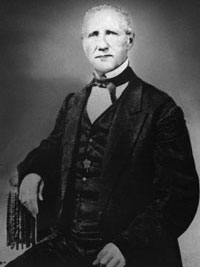 Born-(Died): 1809-1875
Profession: Creator of Music Shape Notes
Inducted: 2011
William "Singing Billy" Walker grew up near Spartanburg, S.C., and was given his nickname to help distinguish him from other William Walkers in the area.Walker published his first tunebook The Southern Harmony in 1835, using the four-shape notation. In 1867, Walker published The Christian Harmony, in which he adopted a seven shape notation. In 1873, he brought out a collection of Sunday school songs entitled Fruits and Flowers.

Walker is listed as the composer of many of the tunes in The Southern Harmony. However, he acknowledged that in many cases, he borrowed his tunes, probably from the living tradition of folk music. In working from original tune to finished hymn, Walker borrowed lyrics from established poets such as Charles Wesley and added to the tune in order to create three-part harmony.

Two of Walker's tunebooks remain in print. His Christian Harmony remains current in two editions: a facsimile reprint of the 1873 edition, and a revision by O.A. Parris and John Deason first published in 1958, employing the more familiar note-shapes of Jesse B. Aiken.

Walker's compositions and arrangements are widely sung today by Sacred Harp singers and others. His work is represented by 13 songs in the current "Denson" edition of The Sacred Harp and by 12 in the "Cooper" edition. According to the collated minutes kept by the Sacred Harp Musical Heritage Association, his song "Hallelujah" is sung at Sacred Harp conventions more than any other.