South Carolina Hall Of Fame: Charles H. Townes, Ph.D.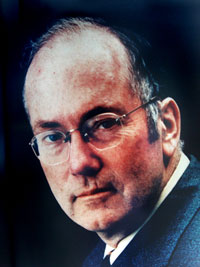 Born-(Died): 1915-2015
Profession: Scientist
Inducted: 1978
The Greenville native received the Nobel Prize for his role in the invention of the maser and the laser. His principal scientific work has been in microwave spectroscopy, quantum electronics, radio astronomy, and infrared astronomy. He was awarded the Nobel Prize, received numerous awards and honors, and has honorary degrees from more than twenty colleges and universities. He has served on many scientific organizations and was chairman of the Science and Technology Advisory Committee for the manned-space program.