South Carolina Hall Of Fame: James Marion Sims, M.D.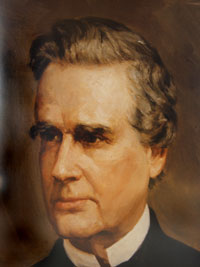 Born-(Died): 1813-1881
Profession: Physician
Inducted: 1993
James Marion Sims, M.D. was a pioneer in medicine. Born in Lancaster County, South Carolina, he discovered the treatment for tetanus and is noted worldwide for his innovations in gynecology by inventing many life-saving procedures in women's surgery, including the speculum, which bears his name. He was instrumental in founding the Woman's Hospital of the State of New York. Sims's achievements were recognized by the governments of France, Italy, Germany, Portugal, and Belgium. His statue on the South Carolina State House grounds pays honor to his invaluable service to the world.