South Carolina Hall Of Fame: Richard Riley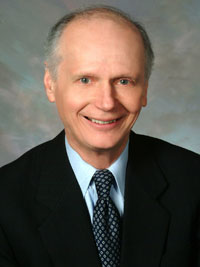 Born-(Died): 1933-
Profession: Govenor/U.S. Secretary of Education
Inducted: 2010
Richard W. Riley is the former U.S. Secretary of Education (1993-2001) and former Governor of South Carolina (1979-1987). He currently is a senior partner in the law firm of Nelson Mullins Riley and Scarborough LLP, with more than 400 attorneys in offices throughout South Carolina and North Carolina, as well as Atlanta, Boston, Chicago, Tallahassee and Washington, D.C. Secretary Riley also is Senior Partner in the firm's affiliate, EducationCounsel, which specializes in education advocacy, policy, strategy and law.

With the full support of the firm, Secretary Riley remains an ambassador for improving education in the United States and abroad. He has been appointed Distinguished Professor and Vice President of the Board of his alma mater, Furman University, and serves as Advisory Board Chair of the Richard W. Riley Institute of Government, Politics and Public Leadership there. He also has been named Distinguished Professor at the University of South Carolina, and the College of Education at Winthrop University bears his name, as does the College of Education and Leadership at Walden University.

Secretary Riley earned his bachelor's degree in political science from Furman University in 1954 and received a J.D. from the University of South Carolina School of Law in 1959. He is the recipient of numerous education and other public service awards, as well as honorary degrees from universities and colleges in the United States and abroad.

Secretary Riley and his wife, Ann "Tunky" Yarborough Riley (now deceased) have four children and 13 grandchildren.