South Carolina Hall Of Fame: William S. Hall, M.D.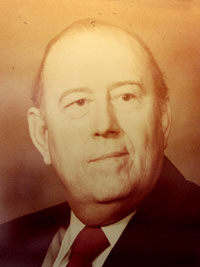 Born-(Died): 1915-1995
Profession: Mental Health
Inducted: 1975
Born in Wagener in 1915 Dr. Hall became concerned about the plight of the mentally ill while attending the Medical College of Charleston. After graduating, Dr. Hall joined the staff at the South Carolina State Hospital. Under his leadership from 1952 to 1966 the State Hospital because the first major mental hospital in the southeast to obtain full accreditation from the Joint Committee on Accreditation. From 1963 to 1985 Dr. Hall served as the State Commissioner of Mental Health.