South Carolina Hall Of Fame: Carlisle Floyd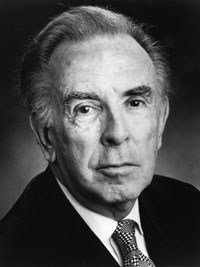 Born-(Died): 1926-
Profession: Opera Composer/Legendary Musician
Inducted: 2011
Carlisle Floyd is one of the foremost composers and librettists of opera in the United States. Born in 1926, Floyd earned degrees in piano and composition Syracuse University. He began his teaching career in 1947 at Florida State University. He is co-founder with David Gockley of the Houston Opera Studio.

Floyd's operas are regularly performed in the US and Europe. He first achieved national prominence with the New York premiere of his opera, Susannah, by the New York City Opera in 1956. Of Mice and Men is Floyd's other most often performed work. Based on the Steinbeck novel, it was commissioned by the Ford Foundation and was given its premiere by the Seattle Opera in 1970.

Floyd's more recent operas, Bilby's Doll (1976) and Willie Stark (1981), were both commissioned and produced by the Houston Grand Opera. Floyd's latest opera, Cold Sassy Tree received its premiere at Houston Grand Opera in 2000. In 1993, the New York premiere of Floyd's orchestral song cycle, Citizen of Paradise was given by the leading mezzo-soprano of the Metropolitan Opera, Suzanne Mentzer.

Floyd has been the recipient of a number of honors and awards. Most recently, he was inducted into the American Academy of Arts and Letters (2001) and awarded the National Medal of Arts in a ceremony at the White House (2004). In 2008, Floyd was one of four honorees - and the only composer - to be included in the inaugural National Endowment for the Arts Opera Honors.