South Carolina Hall Of Fame: Robert D. Bass, Ph.D.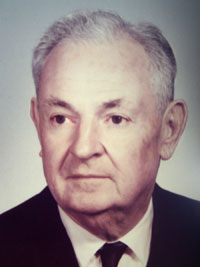 Born-(Died): 1904-1983
Profession: Author/Historian
Inducted: 1980
A foremost authority on the American Revolution, Dr. Bass' career in education began with graduation from high school in Florence County. He received a Master's Degree in 1927 and a Ph.D. in 1933 from the University of South Carolina where he began his teaching career. When he was called into the Navy in 1942 he went to the United States Naval Academy as an instructor. He continued to teach in Annapolis after the war, returning to South Carolina in 1957 where he taught at Furman University. Before retiring, Dr. Bass taught at Limestone, Wingate, and Erskine colleges. During his distinguished career Dr. Bass authored four books and was a highly acclaimed lecturer on the American Revolution.